Rebecca Starford is publishing director of Kill Your Darlings magazine and author of acclaimed memoir Bad Behaviour: A Memoir of Bullying and Boarding School, which is currently in development with Matchbox Pictures for adaptation into a TV series. The Imitator, released in 2021, is her first novel.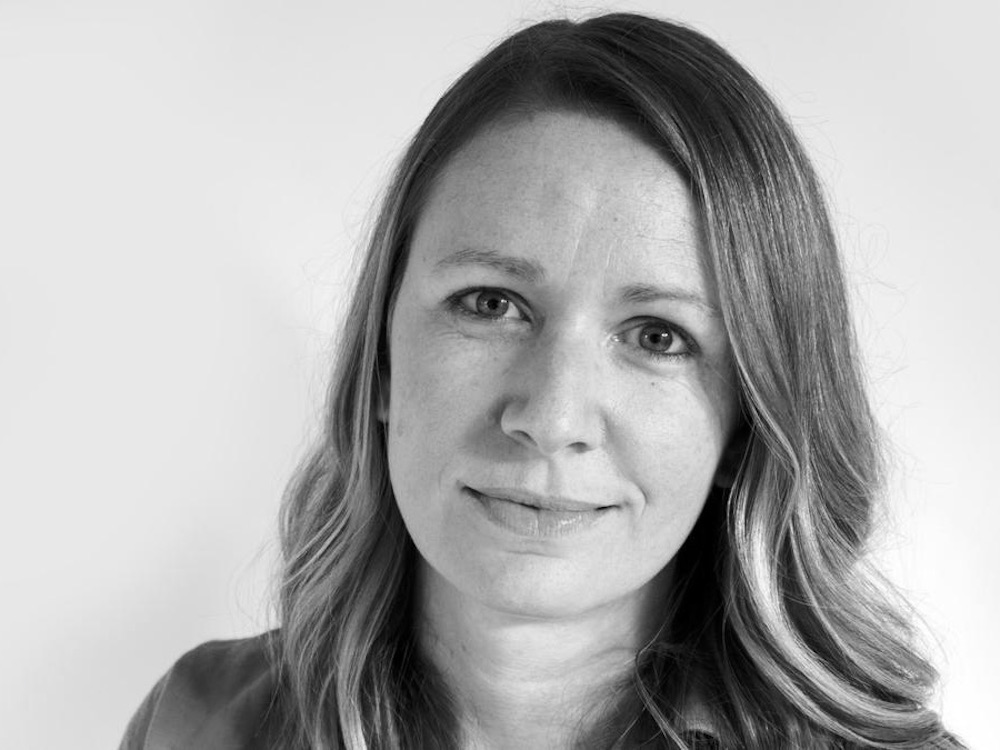 TRANSCRIPT
ASTRID: Rebecca, welcome to The Garret.
REBECCA: Thank you for having me, Astrid.
ASTRID: Now, where are you joining me from today?
REBECCA: I am in Brisbane, where we are getting much of the deluge I think, from New South Wales at the moment. Very wet, very dark. Yeah, quite gloomy, not the usual Brisbane sunshine that I'm used to.
ASTRID: Oh, I don't think any of us are used to the weather we are getting in Australia right now.
ASTRID: Congratulations on your second work and first novel, The Imitator.
REBECCA: Thank you. Thanks very much.
ASTRID: Now, I would love to talk to you about The Imitator, but I also would like to talk to you about your career in the Australian publishing industry. You have had quite the career. So, you are a publishing director and editor at Kill Your Darlings, the online literary journal. And you founded that, along with Hannah Kent, a decade ago. You have also previously worked at a firm, in Text Publishing, in the role of an editor. So, you know the ins and outs of the industry from a variety of different viewpoints.
So here is a hard question, without notice, Rebecca. What are your thoughts on the publishing industry in Australia as we enter this kind of COVID-normal state that we find ourselves in, in 2021?
REBECCA: Yeah. Look, it's been pretty extraordinary 12 months or so for everyone, but for the industry as well. I can speak more specifically to my work at KYD, which I've obviously been involved with throughout my career, and I haven't worked in-house for other the publishing companies for about four years now. But look, it seemed that there was certainly a bit of panic at the beginning, there was changes to staffing structures and hours, obviously the closure of bookshops, that kind of in-person... So much of the publishing industry is reliant on that face-to-face interaction between lovers of books, and those people who are involved in making them and distributing them. So, it seems we're still in that transitional sort of phase.
Obviously, events have almost entirely gone online, we're starting to see them return again. I think that was an adjustment to begin with as well, but it's been really encouraging to see, more generally in the book publishing side of things, that sales are really strong.
People had time to return to books again. Most people's great love is reading, but it is a time-intensive activity. So, suddenly we, most of us, were inundated with time, so we could go back and remember what we enjoy so much. But in terms of the work at Kill Your Darlings, so much of our activities are already online we're an online magazine now. And we run a lot of other programs, manuscript assessments, and workshops and mentoring. And so, for us actually, it's been a pretty kind of productive and very busy 12 months because we've seen a boom in people coming to the site and looking at what we're doing, reading our material and engaging in those other services, which has been fantastic for us and really encouraging to see people finally taking, I think, taking the opportunity to use that time, to pursue their own writing, which is fantastic.
ASTRID: I have to say, I was not one of the people who started baking bread in lockdown, but I did get to read even more than I normally do. And, looking for silver linings reading is a forever activity. It is my first love, and that is one of the silver linings I am taking out of the horror show that was last year.
But now, I have a specific question for you. Rebecca, Kill Your Darlings is a literary journal. Was in print, now is solely digital. What is the role of a literary journal and specifically what role does KYD play in the Australian literary industry?
REBECCA: I think literary journals and literary magazines have always been very important in terms of our kind of Australia's literary kind of industry and literary culture. I kind of see us as that kind of middle point, the opportunity for emerging writers in particular, though, we do work with established writers as well, to start out their career, to begin writing, testing their ideas, testing their skills and technique.
One of our really important functions is to initiate what we hope will be a really positive and productive editorial relationship between writer and reader. We really value that editing experience. Obviously, I am an editor, so when we started the magazine, those editorial values were kind of intrinsic to what we were doing.
I think literary magazines have always, they've always been sort of modest enterprises and small in their scope, but not necessarily in their ambitions. So, for KYD we recognised we could continue producing a print magazine, which has its constraints around distribution and readership, or we could kind of, I suppose, expand the scope of what we were doing and what our role was. So, while we were a magazine, we started sort of solely as a magazine, we came to understand that there was this huge literary community everywhere across Australia. It wasn't central to Melbourne, which is where we are based, even though I'm in Brisbane, but we wanted to extend and to reach those writers and those readers as well. And so going digital, and like I mentioned, with those other programmes that we run as well, while also giving diversity to the kind of business activities of the magazine meant that we could draw in more people and enable them to continue developing their skills in different ways, not just through the magazine, but through that kind of mentoring and editorial kind of work that we offer as well.
And so, what's really fantastic. The best thing I think about what happens at KYD and the outcomes is seeing how writers who begin publishing with us and working with us, go on to develop their careers and really, have great successes. And we can't claim credit for all of that, of course, but it's really wonderful to see that transition and the way that, we like other magazines, offer that opportunity to kind of test their writings chops out.
ASTRID: And to build an audience for them. I had the utter delight of interviewing Declan Fry. The episode went live two weeks ago and Declan is a contributor at KYD. And, back in February, I read Declan's piece in Kill Your Darlings about book review culture in Australia. And that was a piece that stopped me in my tracks. I am very glad Declan wrote it. I am very glad KYD exists so that piece found a home. And what I hope is a very, very large audience.
My question to you, Rebecca, is could Declan's piece have been published in another outlet?
REBECCA: Well that's a good question. I mean, I'm glad that it wasn't. It's interesting, one of the first sort of to jump forward, a sort of- well go back was really, to one of the first pieces that we published in the print anthology was by Gideon Haigh, a literary critic and writer, and he was decrying the state of the review pages, kind of diminishing coverage and the timidity of it.
It made a bit of a fuss; we got radio coverage, we did events at the Wheeler Centre. Everyone was kind of interested in this whole debate. And it seems strange that we're still kind of talking about those same issues sort of 10 years later, but the state of the industry is a lot different. And I think, in a lot sort of more dire sort of situation right now is that shrinking coverage.
We are kind of invested, perhaps maybe more so than any other literary magazine, very much in the kind of the mechanics and the machinations of the publishing industry and the book; what it is to make books.
So that sort of ties in with a lot of what we're doing, but we've never really wanted to pull punches as to what we're writing about or thinking about and covering. And I think the Australian book world is a small one. So, there is that anxiety I think about really writing kind of honestly, and truthfully from your own perspective about what you're seeing out there, because we all kind of know one another, even in a kind of, sort of tangential way. So, I was really pleased that that piece was published, I think Declan is a really, really terrific writer. And yeah, I love that kind of content that Alan, our editor at KYD, is bringing to the magazine. So, that's fantastic.
ASTRID: In an interview, Declan schooled me on using the term 'small industry' and I promised that I would never do it again. And I note that you just did it too, Rebecca. So, I'm going to point that out. But I think that you were also right. It is an industry that we are all likely to come across each other in various ways across the course of our careers. So, I'm not using the word small, but I am absolutely agreeing with you that we all develop reputations and we come across each other and that does feed into, perhaps, people's willingness to be as honest as they otherwise would be if they think they might end up working with that person one day in the future.
REBECCA: Yeah, of course. And I don't want to kind of nitpick about the terms, but in a kind of numerical sense, there aren't that many people who are kind of involved in our industry. But, also I think kind of coupled with that problem is that general kind of erosion about the value of literary criticism in the book culture more generally. And it's all of these kind of competing forces that are kind of whittling it down and kind of eroding it. So, it's a bit of a perfect storm operating there as well, but places like KYD and Sydney Review of Books and other online ventures are now seeking to fill that space, but you also fill that space a little bit differently.
Our content is not really like Sydney Review of Books, which is more kind of academic and very broad. Whereas, KYD is writing for different sort of audience. We write generally shorter pieces, but also looking at very kind of contemporary issues to frame that kind of critical discussion as well. So, we're not imitating what the broad sheets once were, or sort of still are, it's a different kind of writing now, which I think is exciting and good for everyone.
ASTRID: What's your ultimate goal for KYD? Is it, and I'm reaching into a hat here, the Australian version of the New Yorker? The online, the Australian version of Literary Hub? What are you going for that kind of big, perhaps, secret goal?
REBECCA: Well, if I tell you I'll have to kill you, Astrid. So, I just can't. Look, we sort of started with a range of models, like I say, you have these ambitions, but what we wanted when we were print magazine is quite different now.
So, I don't see us as fitting a particular kind of mould. Lot of literary magazines' sort of begun in order to kind of take off as a book in-print. That's not what we're interested in doing, our role is kind of servicing writers in a sense, and bringing writers together. And I think that's a different function to how book publisher kind of operate. One of the important things really for me is ensuring the viability, long-term viability of our organisation as well, because we are not affiliated with an institution. So, we're wholly independent and that's something that we've worked really hard on and we're in a really good position now. So, we want to just kind of continue building on that.
I think the Paris Review may be the closest sort of model, I think that's continued from where to go with the kind of shape of how we've changed as well. I think that's a pretty nice, a good inspiration to sort of have there in the background as we continue our work.
ASTRID: Paris Review is wonderful.
REBECCA: Yeah.
ASTRID: So, moving from Kill Your Darlings and maybe one day the Paris Review, to your own long-form works. Your autobiography Bad Behaviour was published in 2015. That was a memoir. And six years is a relatively long time to have personal info about you out in the world. People who you meet may have read it and know a little bit more about you, than you know about them.
I work with a lot of students who are writing memoir, the biggest terror, and I use the word terror deliberately. The terror that they feel is not only how their memoir will be received and how it will be thought of upon publication, but it is that it will be out there forever for the rest of their lives.
So my question, and this is not one I normally ask, is how do you feel six years later about having published that? And would you publish the same memoir? Would you do it the same way again?
REBECCA: Yeah, that's a really good question. Look, my relationship to the book has changed over time. I think that's normal.
When the book came out, obviously, I think that- I've spoken to a lot of my, my writers about this. And now having published a book, that's not about me, I can directly compare those experiences. I was obviously really proud of that behaviour because I had written a book and it was being published in that kind of fundamental level. I'm not sure, which might seem strange given I worked in the industry as well. I hadn't thought that much about that kind of emotional journey, for want of a better word, that I would go on when the book came out. And so, it wasn't a wholey happy sort of time, even though in the background, I was proud and people reading it and responding to it, kind of important conversations were being had about the effects of girls' aggression and on how it kind of impacts people in their adult life.
But yeah, you give over a lot of yourself and there are times when you wonder- Okay, this book's out there forever. Yeah. That person that you meet knows a lot about you, he's kind of asking quite personal questions with you in events, in a public forum. Yeah. It was sort of still very sort of raw and difficult. But six years later, a lot in my life has changed.
I think of myself in that book as a character, which again, might sound a little bit unusual, but that was a period in my life. And even though the book also deals with my adult experiences, that was now a long time ago, relatively too. So, again, I teach a bit of writing myself and talk about memoir and autobiography and a lot of people are foregrounding these concerns, kind of thinking about publication long before they're ready to.
So, I was sort of was the other way round. I'd forgotten to think through these sort of issues, but it's the same time too, if you're so worried about the reception of your personal stories, then that's an inhibitor as well. So, it's a really tricky sort of negotiation. So, having a new book out is nice because it means, Bad Behaviour is not just that kind of centrepiece of what my writing career is today. So, that's been nice as well.
ASTRID: I'm going to ask you about The Imitator in one moment, but I have one final about Bad Behaviour. I believe that that is currently in development by Matchbox Pictures. Is that the case?
REBECCA: You're asking all the top secret questions today, Astrid.
ASTRID: But I googled and this is what I found!
REBECCA: That's not top secret. No, no, of course. Look, it is in development, I'm holding up air quotes here. We are moving along in terms of that process as well.
The machinations of the TV industry are just so different to how books work. I'm not super involved in that process. I get sort of updates now and then, but it is still ongoing. So, maybe there might be some news coming soon, but we'll just have to wait and see. But again, that the prospect of the book taking on another life on screen is something that's obviously super exciting, but again, it brings up all of these sort of concerns, I suppose, about what you've kind of given over of yourself as well. And how that, presumably TV, you're going to have a much wider audience as well.
ASTRID: A moment ago you said that you've kind of started to think about the 'you' that is in Bad Behaviour as a character. That sounds like quite a healthy approach to the 'you', the person that was you now appearing on screen, quite a healthy way to go.
So, now let's move to your latest work. This is The Imitator. It is your first work of fiction and it is historical fiction. So, what drew you to historical fiction? Which is a beautiful, but quite specific genre.
REBECCA: Look, I've always been a big lover of historical fiction. I sort of go in sort of stages of reading it. I've kind of gone back to a bit of a historical fiction stage. So, I think that's a kind of COVID escapism, pre-plague times.
Obviously historical fiction from a writing perspective requires, I suppose, different kinds of approaches and a lot of research involved and a lot of kind of questions around authenticity in terms of that setting and that [inaudible 00:16:44] and the way that people behaved and spoke, which you don't think about necessarily if you're writing a kind of contemporary story.
But for me, obviously, the period of time is so interesting. I first and foremost wanted to write about a young woman who was a spy. That was that starting point. I'm not so interested in the kind of armed conflict of the war. The book's not about that. I was interested in the behind-the-scenes kind of city experience of London during the beginning of the war. And I sort of wondered that starting point for the story was 'Okay, well, what kind of woman would get recruited into this role?'
And I had different ideas which were kind of debunked as I went sort of through my research process about the kind of woman that could do this work, because it turns out that a lot of these young women were fairly kind of ordinary, a sensibly every day kind of young women who were kind of plucked from obscurity, oftentimes with not even necessarily very much experience because they recruited quite widely.
And there was a level of disorganisation within the intelligence agency at the outbreak of the war. So, obviously what kind of young woman is interested in becoming a spy, but what the effects of that work in that kind of psychological sense and how that affects the relationships that she has with other people in a storytelling perspective, what can that open up in terms of betrayal and those kind of human interactions and dramas.
ASTRID: There was definitely no Bond-style, Moneypenny-style training and gadgets. This was very much your everyday woman who was suddenly a spy in World War II.
REBECCA: I wanted to also, when we think about spies, obviously we have all of those sort of stereotypes and clichés. And then if we think about females spies again, that kind of archetype of, you might have Moneypenny sitting at the desk, or there's the sort of honey-trap, femme-fatale type figure. Evelyn is either of those things. These women want those sorts of roles. There was still that kind of framework around how a woman was required to behave within that role.
And again, there's that tensions explored in the book as well, because this is a deeply masculine space that Evelyn enters in and is expected to operate in. I certainly haven't read a lot about women's experiences within the intelligence agency, in which they were a fully formed kind of fleshed-out character. They were always kind of very much off to the side and that male experience was central. So, it was important. That was the driving force of the book to eliminate her experiences and to give a real kind of light, shine a light on that.
ASTRID: The Imitator is historical fiction, but in the acknowledgements at the end of the work, you do note that you were inspired, kind of got the ideas from some real life women. And my question is- you weren't in no way writing their autobiography, you were in no way retelling their story. This is fiction, historical fiction.
But, I'm interested in how you took the facts that you did know about them, how you researched around them to come up with a work of fiction that is well-paced, is well-plotted, has characters fully realised and has all of the elements of fiction that we want when we go into a different world.
REBECCA: Like I said, I had this idea, which was pretty basic of finding a female spy during that period of the Second World War. And I just started researching and I came across this woman called Joan Miller.
And she, like Evelyn, was 19/20 when she was recruited into MI5. She'd been working in London at a cosmetics department store, and she went into MI5. She began kind of work as, initially, as a kind of secretary or an assistant to one of the sort of handlers there. And then, she was quickly recruited into counter-intelligence. So, Joan Miller wrote a memoir, which I used as the basis, along with a few other books. Joan Miller is, I suppose, for first-year-of-World-War-II aficionados within MI5, was a sort of relatively well-known person. So, I haven't, I haven't dredged her up from nowhere.
But this memoir presented a particular kind of young woman and a personality that was not very similar to Evelyn's in the book, but she had participated in these investigations that I then used as a framework for Evelyn's work because I sort of, once I had the idea of spy, I was like, 'Okay, so what did she, what did they do?'
How did that go from A to B, what kind of intrigue? And Joan Miller's experiences were kind of wilder than fiction. And really, I was reading about the things that she was involved in at such young age, such kind of high stakes investigations that did have real kind of material impacts on the work that the intelligence agency were doing. I took those aspects, her investigations and use that as a framework for Evelyn, but fed Evelyn's personality and Evelyn's backstory and Evelyn's conflicts through that. And that's where we kind of ended up.
But Joan Miller in herself was such a fascinating person because, without giving too much away, she had a little bit of an, she had an inglorious end to her career and she was kind of chucked out or discarded midway through the war, which was a fate that many women sort of suffered after the war, as well as, as we all know, women were expected to kind of go back, go back to the life that they had before. That was really, really interesting and instructive for me.
ASTRID: As we mentioned earlier in our chat, you are an editor. So, what did you do when you found yourself at your desk sitting in front of your draft manuscript?
Did you edit it yourself? Did you do a first pass edit? Did you realise that you just couldn't use that part of your brain for your own personal fiction and give it away? How did you approach that?
REBECCA: Well, all of the above. The book itself has been a long time in development. So, I tend to share my work with a few close readers who are also writers as well, and editors who are useful. And I'm very lucky to have people to share my work with as well. And they send back lots of questions and comments, talk on the phone and catch up or whatever. I'm trying to remember now, because it's sort of seems like such a long time ago. And then, I have an agent, I share my work with my agent and she gave me some notes as well, which were really instructive. And then of course, by the time it was ready to go to my publisher, then that's when the big editorial work was undertaken.
And look, The Imitator has had a lot of editing done on it because it is, the elements of the plot, obviously, very plot driven, even though I've talked a lot about character and we talked about those historical events. So, the convergence of all of those things, I found quite challenging. So, that required me to really kind of break my brain, making sure everything kind of fit together.
And when you're working with a story that's kind of fit the pieces, fit neatly together, if you move something around it kind of can break the sequences as I discovered. But yeah, I love being edited. The book was, it was kind of a bit fragmented in the writing of it because I did, I also had a baby in between, so that's caused a bit of a sort of break in the schedule. But it did mean I had time away from the book, which is important. Not exactly kind of relaxed time, but it was a break.
ASTRID: A different type of time.
REBECCA: Different kind of time.
ASTRID: Rebecca, you do teach and you occupy quite a special place in the industry, given that you are an editor, a writer and the founder and ongoing director of a literary journal.
What would you say to writers who have a couple of buns on the board, have some short pieces published, but haven't got their first, kind of, long-form major work out.
How would you recommend they take that step from small pieces to having a long-form published work?
REBECCA: I guess it depends if they have written their manuscript yet. So, have they in this scenario?
ASTRID: In this hypothetical scenario, they have a manuscript.
REBECCA: Okay. Okay. So, look. This is a question that, the million dollar question.
There are many pathways to publication. I think we're in a really interesting space now where a lot of the larger publishers now actually have an open submissions, or the opportunity to submit unsolicited. That didn't really exist so much in a kind of 10 years ago.
So, for writers who do have that, I suppose, portfolio or resume that's chopped up some runs, I think that's one possible avenue in terms of sending in. Obviously, literary prizes. There are quite a few of those now for full-form manuscripts. That's a really excellent opportunity to begin circulating your work and to have people reading it.
Because although you might not win, or be shortlisted or even longlisted. There are ways of developing professional relationships and building up that kind of presence and reputation prior to launching yourself into the kind of publishing world.
Some people might call that networking, or we could call it being kind of part of that community. And that's, again, a lot of the work we've done it Kill Your Darlings has fostered that sense of opportunity to meet other writers, other publishers, other editors, because yes there are opportunities to- I've certainly met writers that way and then gone on to work with them, whether it's Kill Your Darlings, or the other publishing houses. It is a genuine way of developing those associations.
Obviously that's a bit harder at the moment with COVID, in terms of in-person sort of contact. A literary agent again is a really useful approach. Literary agents do such important work in terms of helping writers develop their ideas and their manuscripts. And of course they are, then they have those close relationships with publishers as well. So, getting an agent can be a really, really important first step too.
So, those are the kind of main pathways as well. But if you are a writer and you're already starting to publish, you will probably have a good sense as to where your work might fit well with home. Industry panels and events, and seeing, getting a sense of who are the people who might be reading your work is also, again, really, really useful as well. And the industry is fairly transparent I think in that, in that respect, if you prepared to do a little bit of investigation.
ASTRID: That is excellent advice. Thank you, Rebecca. And thank you for giving me a wonderful afternoon with The Imitator.
REBECCA: Thank you very much for having me.