We have a bit of a different episode for you today. There are no writers or guests, just our host Astrid Edwards doing a reading audit of what she has read so far this year.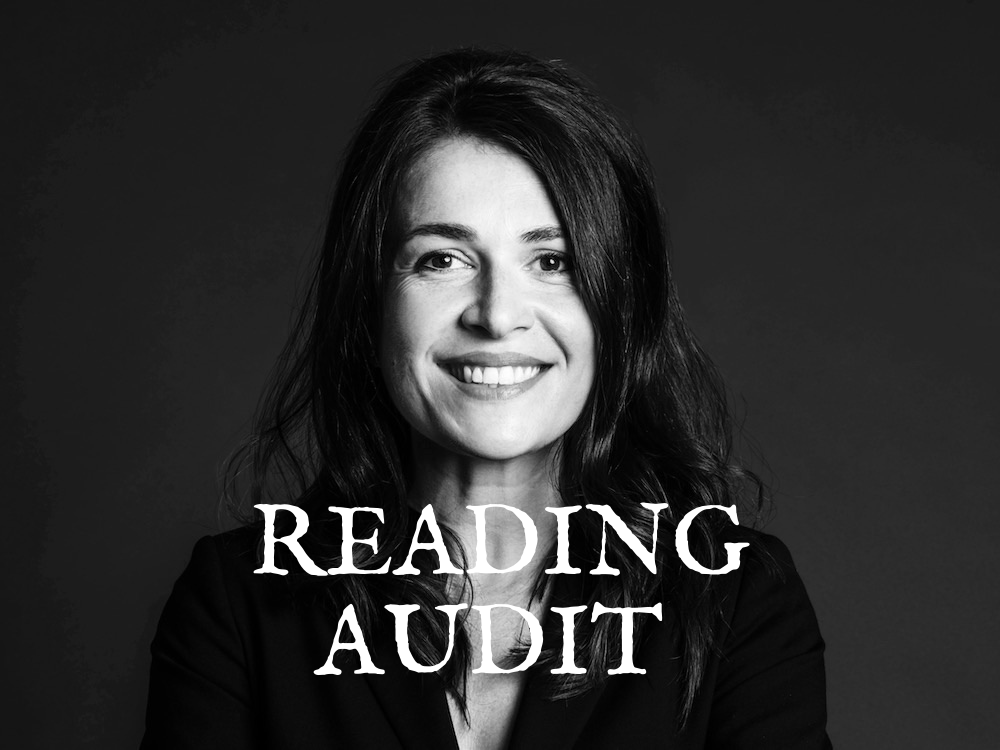 TRANSCRIPT
Hello, and welcome to The Garret.
We have a bit of a different episode for you today.
It is just me – no writers or guests – and for these few minutes I'm taking stock of what I have read so far this year.
It is a reading audit.
Now, I first did a public reading audit in July 2020 on Anonymous Was A Woman – a book podcast for readers I do with Jamila Rizvi.
To be clear, I don't think everyone has to do a public reading audit – although I do think libraries and universities probably should.
I am choosing to do a public reading audit given what I do professionally - I am involved in two bookish podcasts, I am Chair of Melbourne Writers Festival, I teach in RMIT'S Associate Degree of Professional Writing and Editing, and sometimes I judge literary prizes and review books. So, I feel more comfortable critiquing my own reading habits and noting my blind spots than not doing so.
Afterall, who I interview on this very podcast, The Garret, and the books I choose to bring into the classroom are subjective choices, and I what I have already read is often what informs those subjective choices.
And at the higher level, there are structural and systemic problems in the Australian literary scene – in publishing, editing, bookselling, teaching – and I sometimes participate in discussions abouts those problems.
I'm also a huge fan of The Stella Count – which is the work done by The Stella Prize looking at who gets to review and profile what type of books in Australia.
So, this reading audit is my way of being accountable.
It also informs what I choose not to read, which includes Sally Rooney. And for my reasons about avoiding Sally Rooney, you can read my thoughts in Bri Lee's newsletter from earlier this year.
So, here we go.
Between 1 January 2021 and 24 November 2021 – about 11 months – I read 128 publicly released books.
54 per cent of those books were published in Australia and written by Australian authors. The rest, 46 per cent, were from elsewhere in the world. That is hardly surprising given The Garret is dedicated to Australian literature, and to be honest, I'm actually surprised I haven't read more.
More than half, 53 per cent of what I read this year, was non-fiction. 42 per cent was fiction
and 5 per cent poetry. Now, poetry is an area I have historically been pretty bad at, and I am pretty disappointed in myself as this was an area I wanted to do better on this year.
In terms of gender, 65 per cent of the works I read were written by females, 2 per cent were written by non-binary authors, and the rest, 33 per cent, were written by males.
10 per cent of writers whose works I read identify as disabled or a person with chronic illness. 10 per cent in this area surprises me, as I'm a person who identifies as disabled and living with a chronic illness, and I would have thought I'd done better here.
Of those 128 works, 11 per cent were written by First Nations writers from Australia, 15 per cent were written by Black writers from abroad, and a further 21 per cent were written by other people of colour.
7 per cent of the works I read were also written by Queer writers.
And finally, translation. I am really disappointed here. This year I read one book that was not originally written in the English language. That is… Well, I'm embarrassed. And that is definitely going on my to do list next year.
So, that is it for my reading audit in 2021. Comments and criticisms are welcome.
Send me your recommendations, but of course, do not include Sally Rooney.
Next up on The Garret is our 200th interview. We'll be speaking to Omar bin Musa – a writer, poet, rapper and woodcutter, the very definition of a creative artist.
Do enjoy.