This episode, 'Domestic Spaces', was recorded live at the Ubud Writers and Readers Festival on Saturday 26 October 2019. It features Fiona Wright, Megan K. Stack, Archana Pidathala and Fanny J. Poyk in conversation with Astrid Edwards.
The domestic, the interior and the personal have traditionally been relegated to the realm of women's writing, which in recent years has been dismissed as too small to attract significant readership, critical acclaim and writing awards. Our panelists look beyond the censure and speak out in praise of the domestic.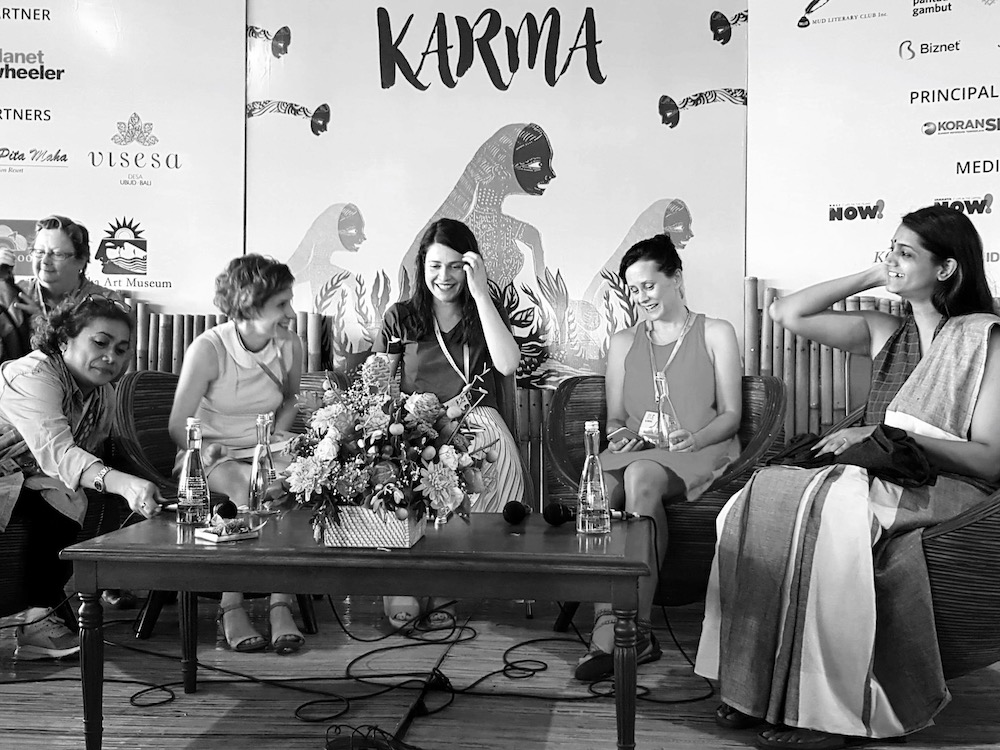 Fiona Wright is a writer, editor and critic from Sydney, Australia. Her book of essays Small Acts of Disappearance won the 2016 Kibble Award and the Queensland Literary Award for non-fiction. Her poetry collections are Knuckled and Domestic Interior. Her new essay collection is The World Was Whole.
Megan K. Stack has traveled the world to chronicle war and political upheaval. A journalist and author, she was a finalist for The Pulitzer Prize for Iraq coverage and her first book, Every Man in This Village Is A Liar, was a finalist for the National Book Award in non-fiction.
Archana Pidathala is the author of Five Morsels of Love, a cookbook based on her grandmother's 1974 Telugu cookbook, Vanita Vanṭakālu. In 2017, Five Morsels of Love was shortlisted for the prestigious Art of Eating Prize, which recognizes excellence in food writing.
Fanny J. Poyk was born in the city of Bima in East Nusa Tenggara and has been writing short stories, novels, biographies, and motivational books and articles since the 1980s. One of her short stories was included in 20 Cerita Pendek Terbaik Kompas, and her book Narkoba Sayonara won Penerbit Erlangga's writing competition.
TRANSCRIPT
This episode was recorded live at the Ubud Writers and Readers Festival in Ubud Bali on Saturday 26 October 2019. The transcript will be published here as soon as possible.