Title: Australia Day
Author: Stan Grant
Published: April 2019
Publisher: HarperCollins Publishers
Category: Autobiography, non-fiction
Stan Grant – journalist, author of Talking to my Country and lauded orator – is back with his follow up work Australia Day.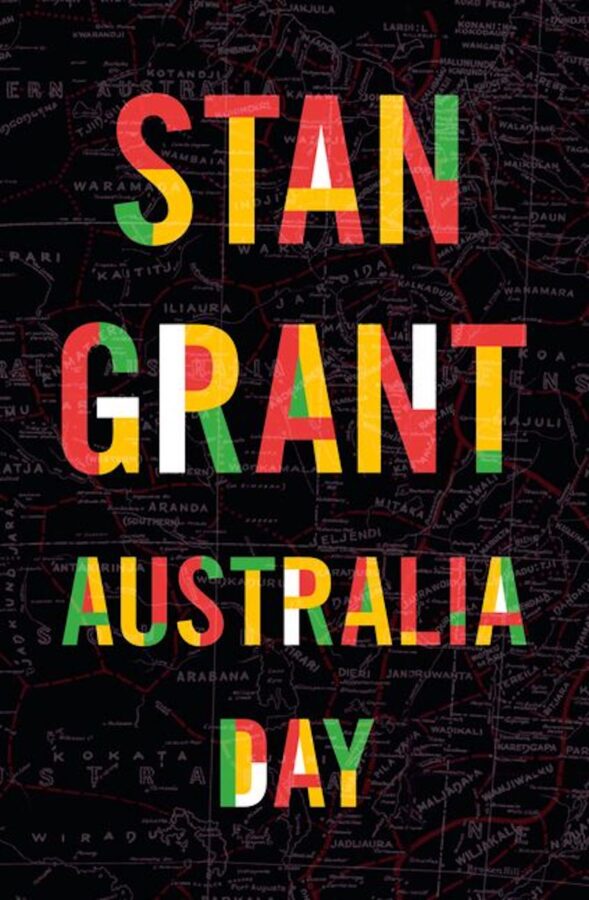 As a Wiradjuri and Kamilaroi man with Irish blood, Grant explores who he is and reflects on what it means to be Australian. As a non-Indigenous Australian, I was eager to understand Grant's take on our national day and how Australia can become a place for all its people.
From the title, one may expect to find a lot of conjecture about the Change the Date narrative. It is discussed, but Grant makes it clear that a date won't begin to heal the wounds of the past. He points out that Indigenous Australians 'have the furthest distance to travel and the heaviest load to carry on the road to reconciliation'.
Grant questions his own identity while admitting he is suspicious of the word itself. He considers whether he is Indigenous or Australian, initially making a distinction between the two, then finding a place for both within himself. Ever generous with the reader, Grant recognises his success and the privileges that come with it as he grapples with the two sides of himself that reflect two Australian identities. There is the part of him that stood on the shore and watched the boats arrive, as well as the part that arrived by ship, seeing the shore and its peoples.
Grant structures the book in five parts – home, family, race, history and nation. He weaves his own story and that of his forebears with lessons from philosophy, psychology, literature and the teachings of civil rights and race scholars. Grant's extensive research is evident. He quotes academics and leaders, from near and far, friend and foe as he explores each theme.
Grant writes lyrically, reminiscent of his speeches. His skill with language makes Australia Day a pleasure to read. He keeps the reader engaged and, at times, angry as he discusses the treatment of our First People – attempted extermination by settlers, lack of constitutional recognition, life on missions, a woman turned away from hospital because the father of the child was Aboriginal, homes bulldozed and the treatment of the boys in Don Dale. Although non-Indigenous Australians may empathise, Grant makes it clear we can never understand the generations of pain carried by Indigenous Australians.
Looking at how other countries have addressed generations-old wounds and wrongs, Grant compares Australia to New Zealand, Canada and the United States who 'have recognised dependent sovereignty where pre-existing nations… maintain degrees of self-determination'. He discusses South Africa's path of forgiveness. He looks at slavery in the United States, the civil rights movement and the place race holds in today's America. And back home, Grant chronicles moments of hope on our slow progression towards an Australia for all and painful backslides along the way.
Grant suggests that constitutional recognition of Indigenous Australians would strengthen our nation, but don't expect to find a clear answer to our way forward in Australia Day. Grant is clear there is no easy answer.
Australia Day leaves the reader with a clearer picture of what it means to be Stan Grant, and also what it means to be Australian. And we come away with a greater understanding of the complexity of the wounds yet to heal.
Reviewed by Anthea Gannon, a student in RMIT University's Associate Degree of Writing and Editing as part of the RMIT Reviews series.