Title: Cicada
Author: Shaun Tan
Published: 26 June 2018
Publisher: Lothian (Hachette)
Category: Children's picture book
Cicada is a work that packs a punch regardless of your age. Shaun Tan had my family – my 62 year old mother and 46 year old partner, as well as my 7 and 4 year old nieces – quiet, contemplative and on the edge of their seats.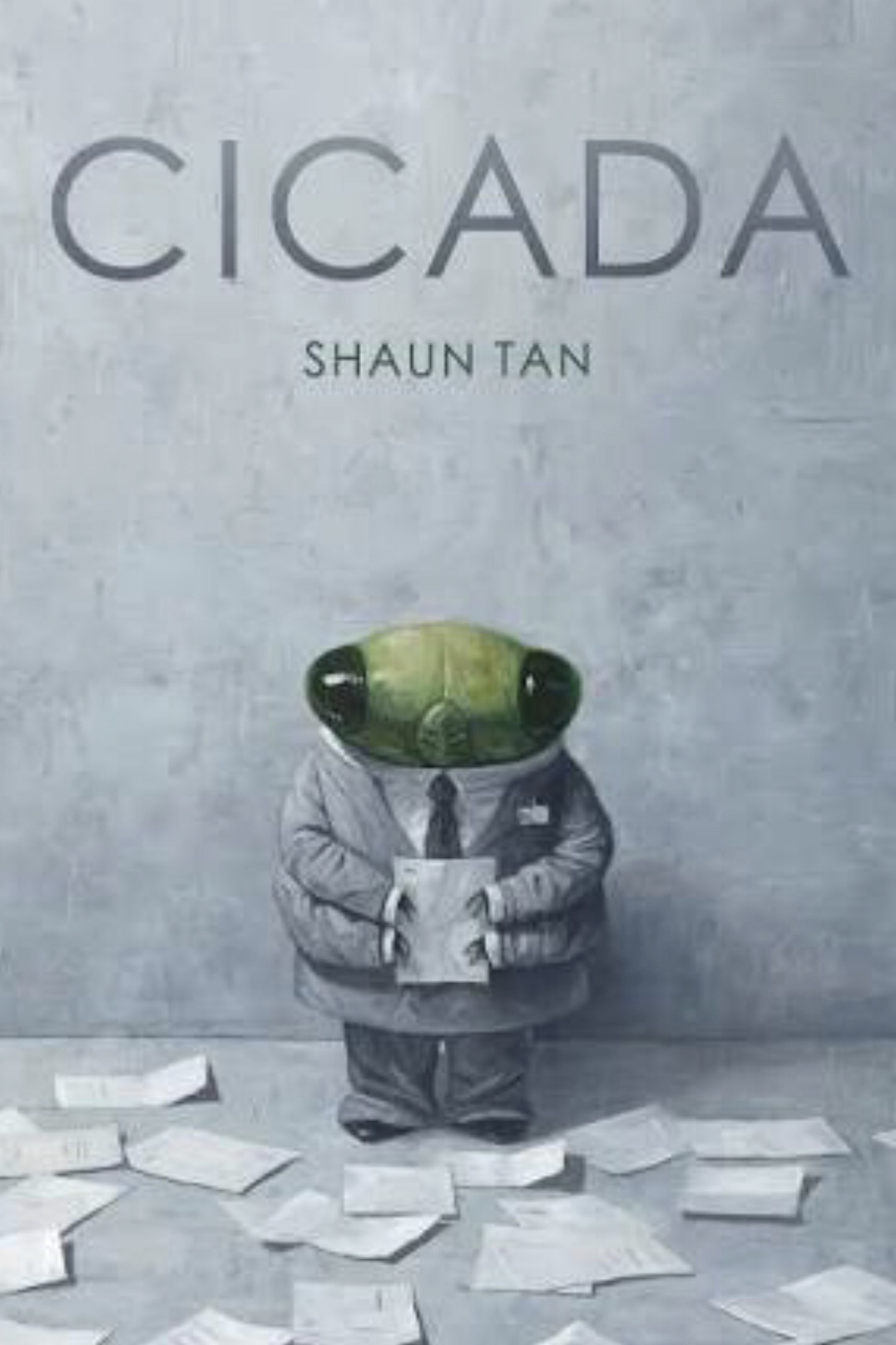 On the surface, this is a commentary about the inanity and heartlessness of 21st century corporate life, told through the eyes of the eponymous Cicada. But this brilliant short story is of course more than that. In only 150 words (many of them repeated), Tan evokes powerful emotional responses as he illustrates literally and metaphorically what it is like to be different, to be alone, and to be marginalised.
Cicada has any number of interpretations, and it is a story I expect every reader will identify with. Depending on your own view point, it is a story about feeling alone before finding your tribe, about being exploited before taking control, about losing your way before finding your calling.
Cicada is not a tale to make you laugh. The refrain 'tok, tok, tok' represents everything we feel but can not always express in words. It is injustice, it is abandonment, it is cruelty. But Cicada is also full of hope. By the end, 'tok, tok, tok' represents liberation, freedom, and that glorious feeling that all is right with the world.
If you are an adult, Cicada will make you question how you spend your days. Somehow, by the end of those 150 words office life feels like the punchline of a cruel joke.
But Cicada is also a conversation starter. If you have a younger reader in your orbit who may be feeling different from their peers or left out by those around them, this is a story to spark all sorts of discussions.
Despite being set in an office (not the usual haunt of either cicadas or children), Cicada is accessible to younger readers. Whether they are being read to or exploring Tan's world on their own, Cicada will be a childhood tale that resonates with them into adulthood (as Toni Ungerer's illustrated version of Han Christian Anderson's The Little Match Girl still resonates with me).