Title: The Death of Noah Glass
Author: Gail Jones
Published: 2 April 2018
Publisher: Text Publishing
Category: Literary fiction
The Death of Noah Glass addresses grief, loneliness, and the secrets that are so common within families and between generations. Noah Glass, the eponymous protagonist, did not really know his parents or his deceased wife. This is his story. It is also the story of his children, Martin and Evie, who attempt to find meaning (and perhaps themselves) after his death.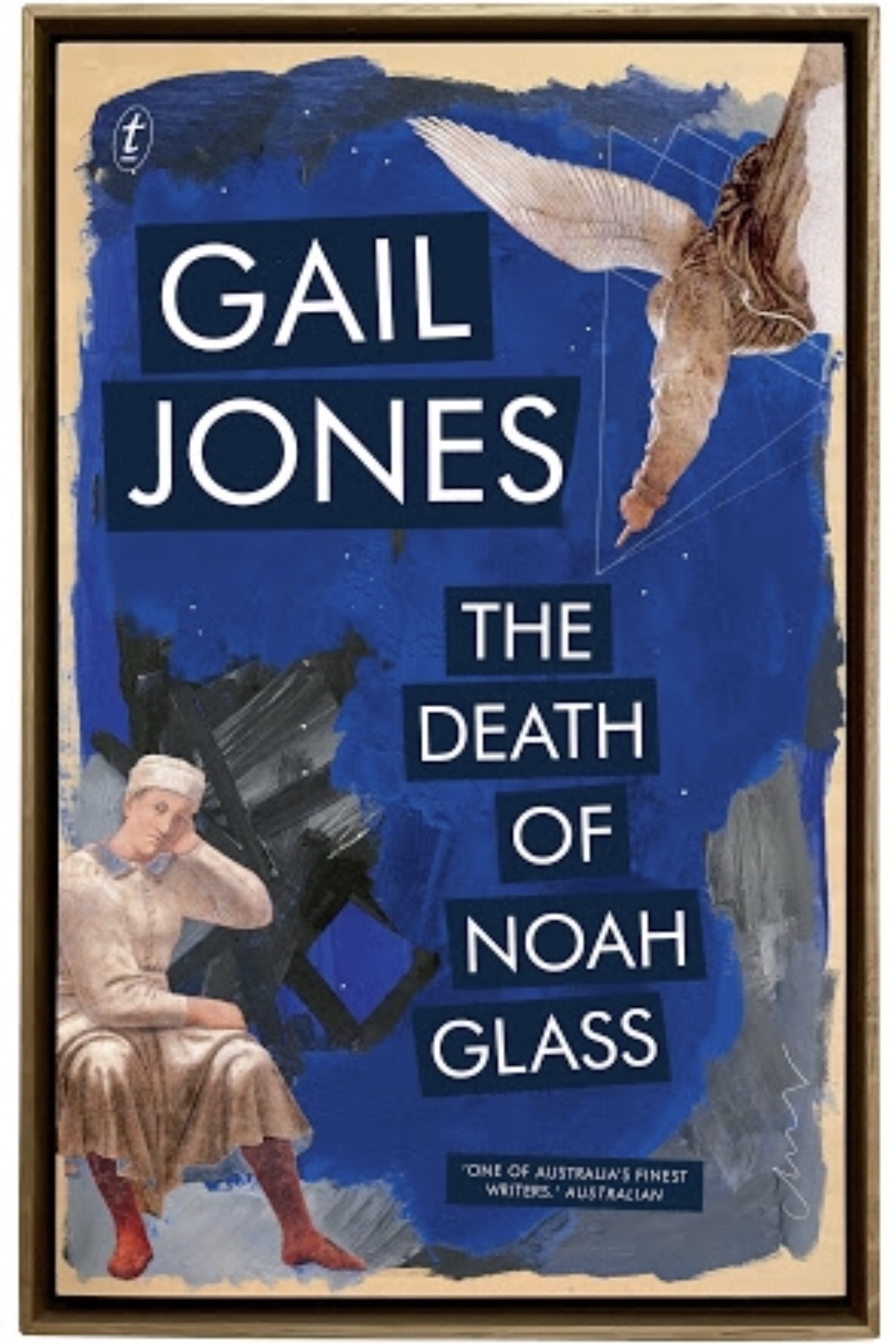 Failures between and within generations abound: between fathers and daughters, between mothers and sons, and even between siblings. There are absent mothers and domineering fathers and relationships that do not survive. And, just as in life, there are no ready ways to deal with the grief. Jones explores the grief of atheists, for whom religion offers no relief. Instead, Noah, Martin and Evie must find their own wherever they can: in other people, in spirituality, and sometimes, in art.
Behind the human layer of grief, the plot is driven by an art theft (bringing to mind Donna Tartt's The Goldfinch). Indeed, art and artists abound. Individual artists become shorthand for profound human emotions: Caravaggio is destruction and pain, Ragusa an abiding yet mysterious love. We are explicitly asked to ponder 'the brevity of life and the longevity of art'.
The art theft allows Jones to explore grief on a larger scale, moving beyond the grief of adult children living in Australia to the grief of parents and lovers across time and place. We are forced to consider the consequences of the past in the present day, including the ramifications of murders committed by Sicily's mafia.
Sydney is expertly contrasted with Melbourne. As a former Sydney-sider who defected to Melbourne, Jones' evocation of Sydney's frangipani scent made me wistful while her barbs about converted terraces made me laugh.
In a radical contrast to the cityscapes of Sydney and Melbourne and the ancient city of Palermo, Jones also sets part of the narrative in Bungarun, the former leprosarium for Indigenous patients near Derby in Western Australia, forcing readers to reflect on the depth (or lack thereof) of family loyalties and love.
The Death of Noah Glass seeks answers to some of the hardest questions. How should we grieve? Where do we find meaning? What does the past mean? And how should we cope? Jones provides no easy answers, but The Death of Noah Glass leaves us with the hope the next generations may do better.
Gail Jones' previous works include Sixty Lights (longlisted for the Man Booker Prize and shortlisted for the Miles Franklin Literary Award), as well as Sorry and Dreams of Speaking (both also shortlisted for the Miles Franklin Literary Award).