Title: Little Gods
Author: Jenny Ackland
Published: 28 March 2018
Publisher: Allen & Unwin
Category: Fiction
Jenny Ackland's Little Gods explores questions of right and wrong, innocence and guilt, as well as justice, vengeance and atonement. It is a story of family, loyalty and loss.
Set in regional Victoria in the early 1980s, Ackland conjures memories of a typical Australian childhood, full of campfires and bike rides through the bush and ice creams beside the pool on hot summer days. Nostalgia abounds.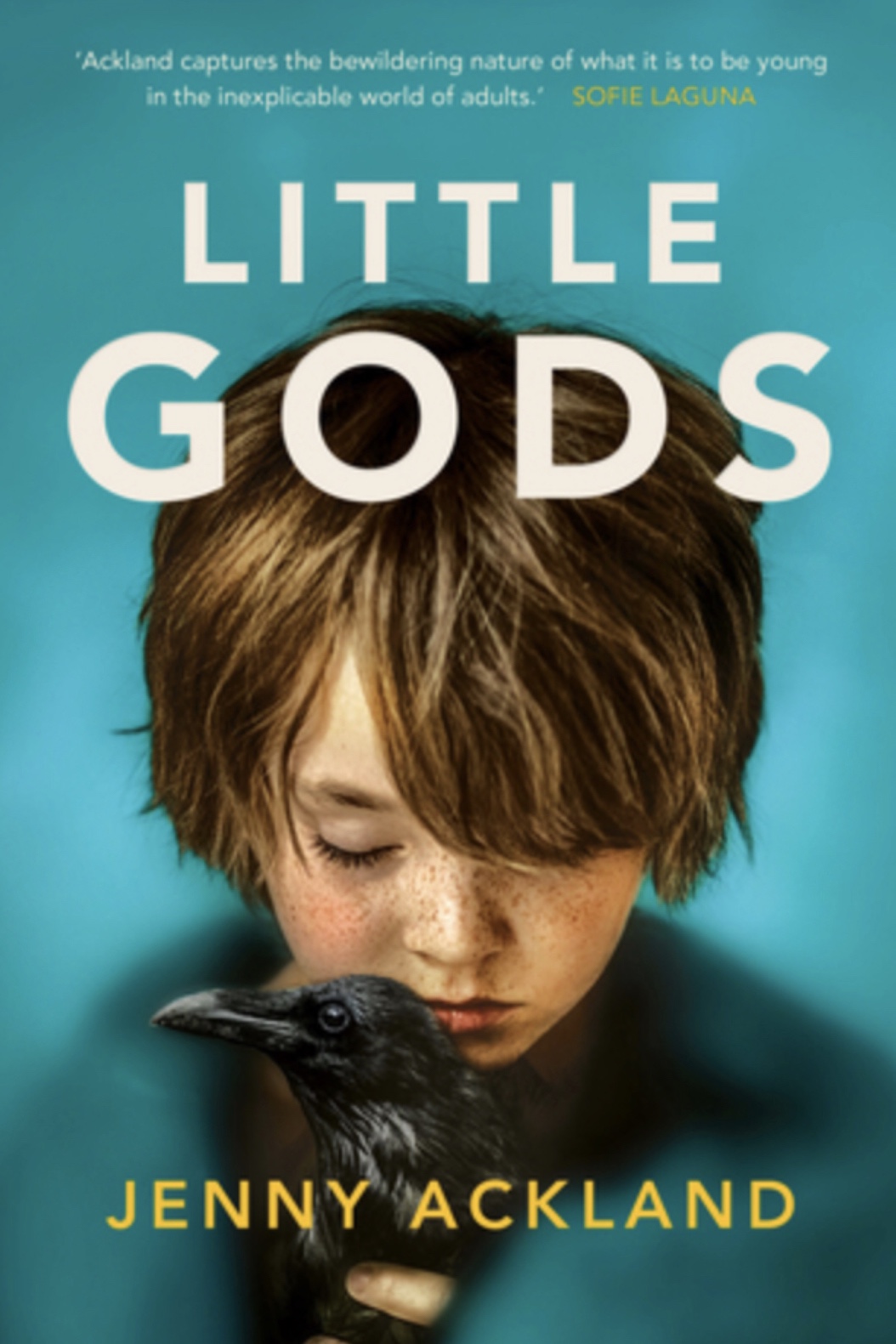 Olive Nash, the 12 year old protagonist, is a fierce and independent girl reminiscent of Scout Finch in To Kill A Mockingbird. But this story lacks an Atticus Finch. The adults here are confused by their experiences and the situations they find themselves in, and more often than not they fail to provide the guidance – and answers – Olive needs. Meanwhile, Olive is selfish and self-righteous. She has appointed herself the judge and jury of her neighbourhood, and there are uncomfortable parallels with Abigail Williams' witch hunt in Arthur Miller's The Crucible.
For Olive, this is something of a murder mystery. But for the reader, it is not hard to guess what happened. It is clear the adults know what Olive is so desperate to uncover, and following the rules of the adult world they seek to protect her by shielding her from the truth. And so instead of a mystery, the narrative is driven by Olive's discoveries about herself as she teeters on the cusp of her teenage years.
Little Gods is also a story about family, especially mothers, daughters and sisters. As the narrative progresses we discover more about Olive's relationships with her mother and aunts, and also about the women themselves and their relationship with their own mother. The tragedy of Thistle is the most poignant of the novel.
Classical allusions abound. The Nash family has all the elements of a Greek tragedy. Brothers marry sisters, children are lost and mistakes are made. There are crows and ravens, secrets and betrayals, natural disasters and always unquestionable loss. The title is a direct reference to classical mythology, especially the avenging Furies who bring punishment and retribution.
Little Gods does not reach the depths of the mythology it plumbs. Symbols are used with a heavy hand, and the narrative lacks the final judgement so integral to Greek tragedies. Nevertheless, Little Gods is a lovely read, and despite the weight of the subject matter a relatively light one.