Title: Pink Mountain on Locust Island
Author: Jamie Marina Lau
Published: April 2018
Publisher: Brow Books
Category: Fiction, literary fiction, experimental fiction
Pink Mountain on Locust Island is both a coming of age story and modern noir, and in it Jamie Marina Lau (劉劍冰) demonstrates a new approach to experimental fiction.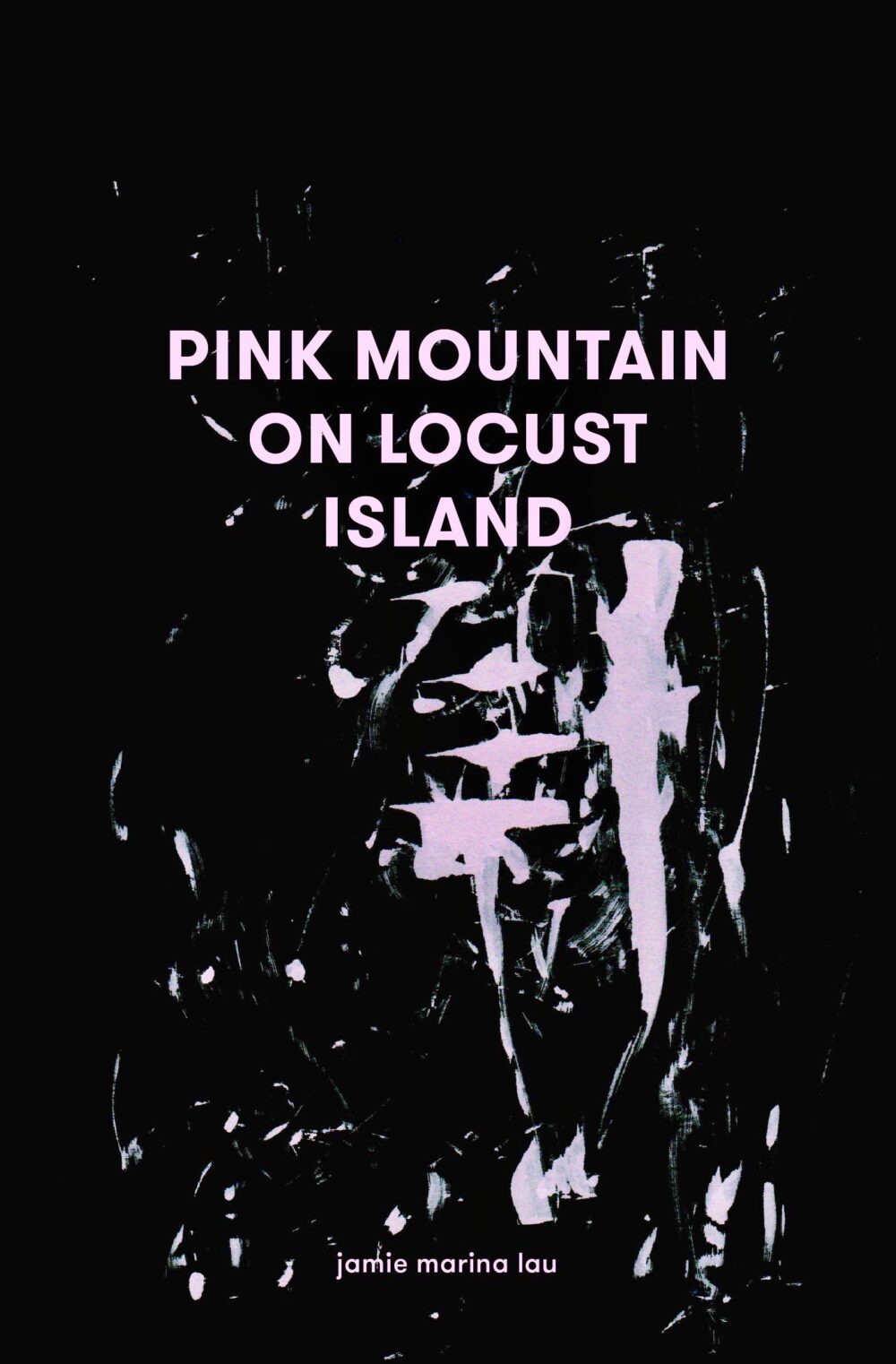 Told in fragments, the story unfolds like a patchwork quilt of compelling moments. Her writing is evocative, and will have you seeing panthers springing from television sets and hearing the 'soft coos of David Attenborough'. Lau's writing is reminiscent of Chuck Palahniuk, and in these pages the reader will come across anything and everything, from phantom smells of fish head alleys to a page-long meditation on Yum Cha. Lau writes with humor and cool sincerity, revealing the absurd nature of transactions between people. She gives an honest look into adolescence in the digital age.
Winner of the Melbourne Prize for Literature Readings Residency Award in 2018, Pink Mountain on Locust Island was also shortlisted for the 2019 Readings Prize for New Australian Fiction, the UTS Glenda Adams Award in the 2019 New South Wales Premier's Literary Awards, and the 2019 Stella Prize. It is worth remembering the judges of The Stella called the work 'the literary equivalent of riding a rollercoaster while listening to a virtuoso violin performance by a child prodigy'.
'Child prodigy' refers to the fact that Lau is just 23 years old, and she captures the emotional resonance of adolescence as well as the contemporary realities of racism, globalism, and existential isolation. She creates a sense of hyper-attention in the reader, amplifying everyday moments. There is also a sense of claustrophobia, which according to Lau 'is the feeling of perpetually existing in two or more places at once'.
The story is set in the Chinatown of an unnamed city, perhaps Melbourne. The story world encompasses a kind of no-place. It feels like a teenager's world, a small grid of people representing something earnest and universal. There is no mention of specific suburbs or any sense of geographical or national allegiance. Monk, a fifteen-year-old teenage girl living in a flat with her drug-addled father - a failed artist who is often referred to as a 'brown couch' - is the protagonist. She falls for an inscrutable dream boy Santa Coy, an artist who flips her world. Santa Coy teams up with Monk's father in an art venture, while Monk struggles with desire and her sense of self. Monk rebels, becoming entangled in the worlds of drugs, dreams, and black magic. She is an agent of chaos as she seeks to assuage her desire for emotional nourishment.
Monk is not like any other adolescent protagonist. She is the embodiment of teenage angst, and Lau's own youth adds a feeling of authenticity to the story. Throughout, emotional resonance is given precedence over conventional realism. As a reader, this transported me into the surreal world of Pink Mountain on Locust Island and made me reflect on how we connect with each other in the digital age.
Lau's sensitivity to our time means Pink Mountain on Locust Island is a work for readers looking for a new way of seeing, a new way of understanding. Lau has been signed for several new works with Brow Books. I look forward to finding Jamie Marina Lau on the shelves again.
Reviewed by Edwards Stubbings, a student in RMIT University's Bachelor of Arts (Creative Writing) as part of the RMIT Reviews series.