Title: The Godmother
Author: Hannelore Cayre (translated by Stephanie Smee)
Published: September 2018
Publisher: Black Inc.
Category: Crime fiction
Hannelore Cayre's The Godmother, first published in France 2017 as La Daronne, is a uniquely absurd piece of crime fiction.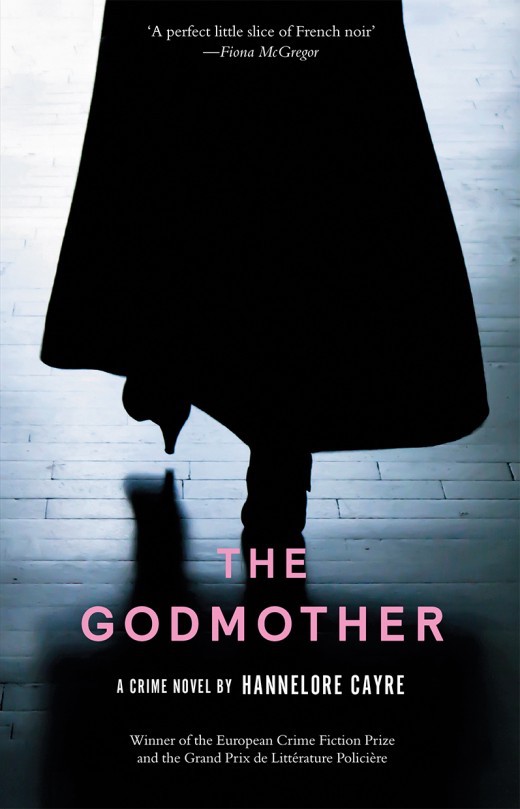 Famous in Europe for receiving the European Crime Fiction Prize – the Grand Prix de Littérature Policière – in 2017, this little book packs a large adventure, It's hard not to get swept up in the genius of it.
The novel, told from the point of view of Patience Portefeux, explores her complex life, ranging from memories of her extravagant childhood to France's criminal underground. Patience is a middle-aged and underpaid French-Arabic translator struggling to stay afloat, caught between the horrendous finances of her dying mother and the costs of providing a future for her daughters.
Translating phone conversations between drug dealers every day, Patience becomes attached to one family whose drug imports slowly expand and, as the police edge closer, she's unable to stop herself and gets involved. When a failed drug bust leaves her in possession of a large amount of illegal substances, she uses the names and numbers of the drug dealers she has translated to insert herself into the world of drug crime. She becomes The Godmother, a woman not to be trifled with. What unfolds is a cleverly entertaining plot that has Patience in both roles, translating her own conversations and scrambling to stay one step ahead of everyone.
With a witty narration and a sobering look at failing social systems, plus flashbacks into a completely different past, this book provides a compelling hook. Though slow to start, as it explores the backstory of her childhood and her parents' lives, the second half absolutely makes up for it as readers are left constantly wondering how Patience will pull it all off.
As well as being an award-winning writer, screenwriter and director, Hannelore Cayre is a practicing criminal lawyer who understands the law and the ways people can break it. This knowledge is on show through the incredible scheme Patience cooks up to keep her herself ahead of the law.
This novel is darkly humorous and satisfyingly complicated, twisting through the world of traffickers, drug dealers, police officers and politics. The main character is as intriguing as they come, not a woman who wants much of anything but who's driven nevertheless, not by greed or wealth but by the simple desire to live on her own terms. Each and every one of her experiences with the people and world around her are unique and interesting.
The truth is there's something about Patience in all of us. A woman who gets excited to put on a costume and become something she's not, just to prove that she can. Who resolves to look after herself in the only way she knows how, because the system that decides right from wrong is clearly failing so many people. A woman who forges her own way in a world of men, without any help whatsoever. You don't have to know the ins and outs of the crime genre to enjoy this book, after all, Patience is just getting into it herself.
Perhaps the strangest and best thing about this crime novel is that we follow the point of view of the criminal, and by the end of it we're hoping for her to succeed.
Reviewed by Aleksandra Stapmanns, a student in RMIT University's Associate Degree of Writing and Editing as part of the RMIT Reviews series.